Corporate Mission & Values Internal Campaign
Baldwin & Lyons rolled out new mission and values statements to help develop an intentional, positive and productive culture. Through training and communications touch points, this internal campaign stirred up interest in the new values while also helping to reinforce the company's messaging. My primary contribution to this campaign included creative direction and strategy for the campaign vision.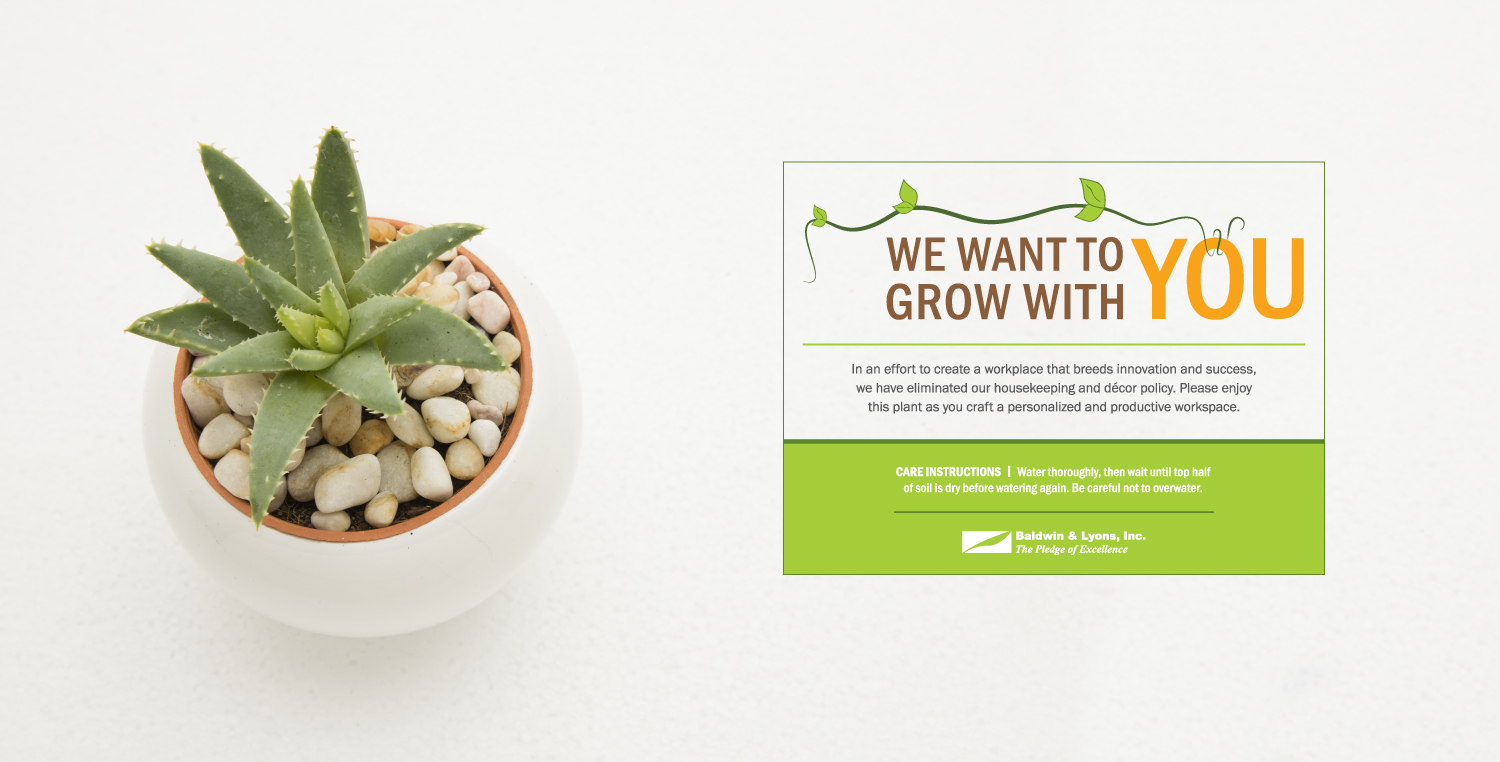 Each employee received a potted succulent and note to announce the elimination of a décor policy. This was one of the first communication pieces to reflect the company's new values.
Baldwin & Lyons unveiled new mission and values statements to reflect their growing culture. This video was shared with all associates during a corporate training, and is available to new hires and prospective employees on an ongoing basis. The video helps to communicate the emotional appeal and inspirational qualities of the new corporate values.
Following a corporate training on the company's new mission and values statements, each employee received a desk organizer as a convenient reminder of our collaborative values.

Large format decals toting the company's new mission statement and quotes that reinforce the company's values were placed around the office in common areas as a source of ongoing inspiration and motivation.
Creative Direction:

Valerie Wilson
Art Direction:

Julia Spangler
Copywriting:

Valerie Wilson, Savannah Richter & Emily Seberger
Graphic Design:

Julia Spangler, Hannah Richmond & Christanne Siamas
Videography:

Chroma Productions